The Support Tab
The Support tab provides features which offer help with Wine Corner.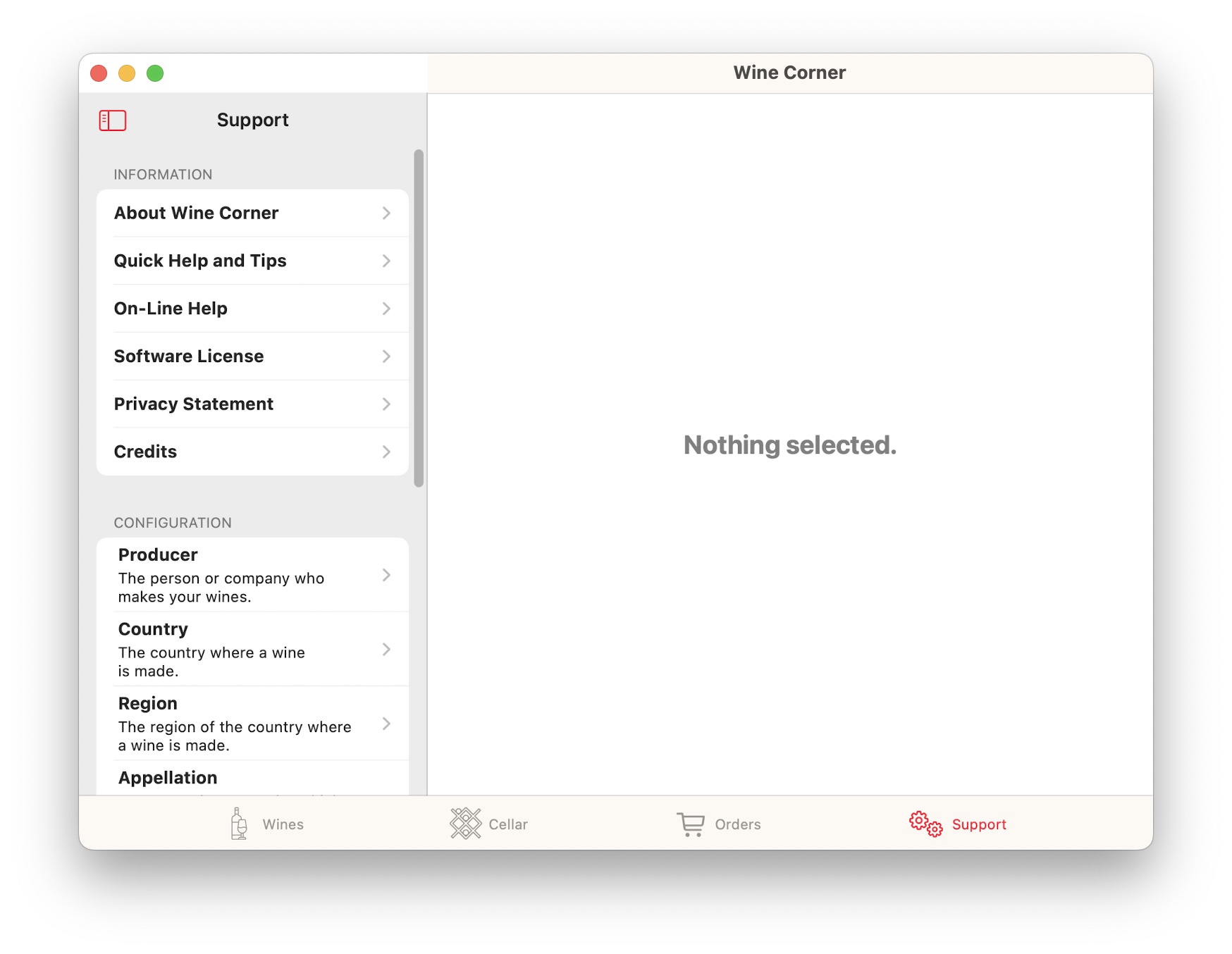 Features are divided into three categories:
Information
Configuration
Import/Export
Information Section
The information section includes a variety of information.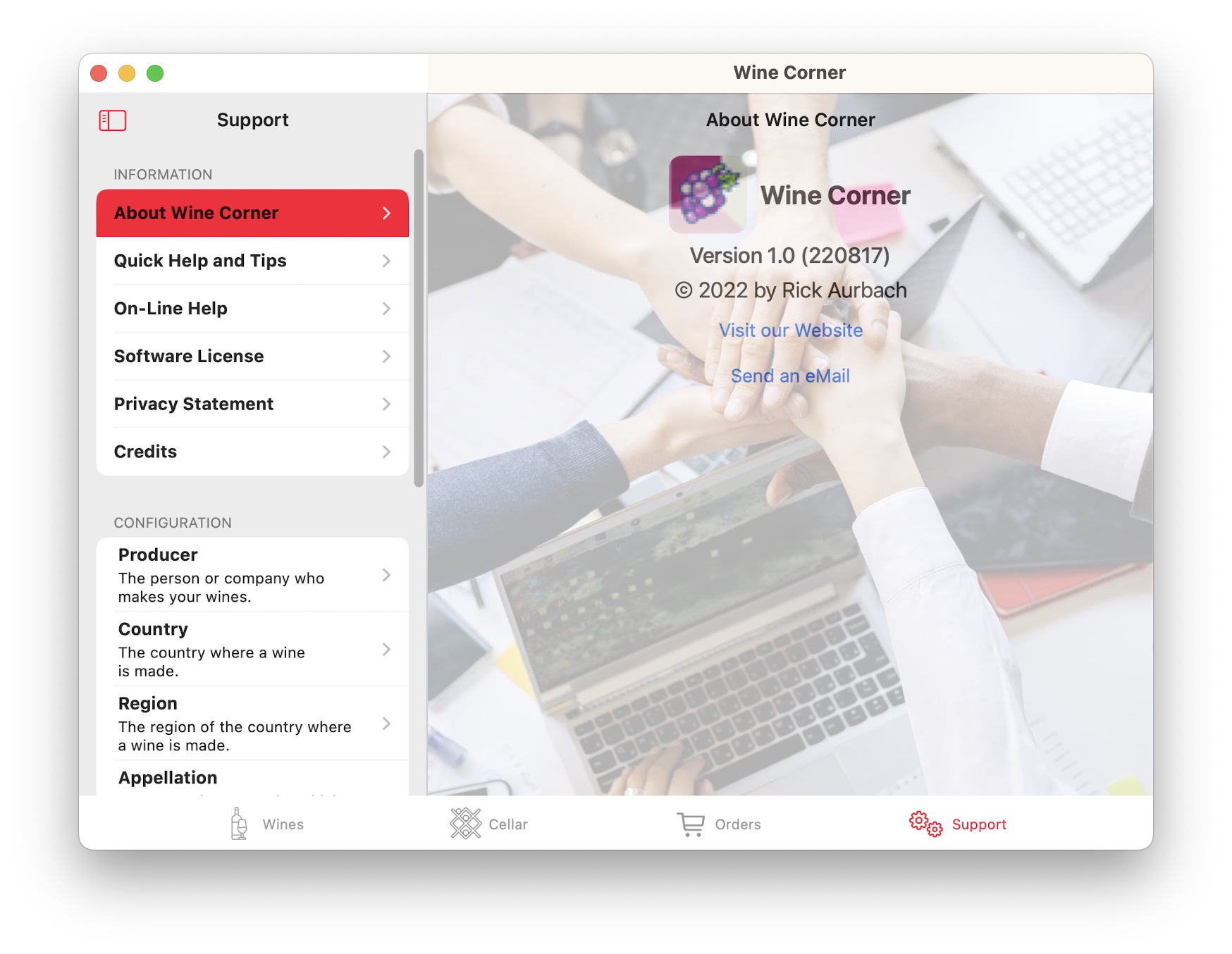 The About Box contains version information and links to get more information.
Quick Help displays the on-boarding (i.e., display once) screens that appear the first time you open a tab.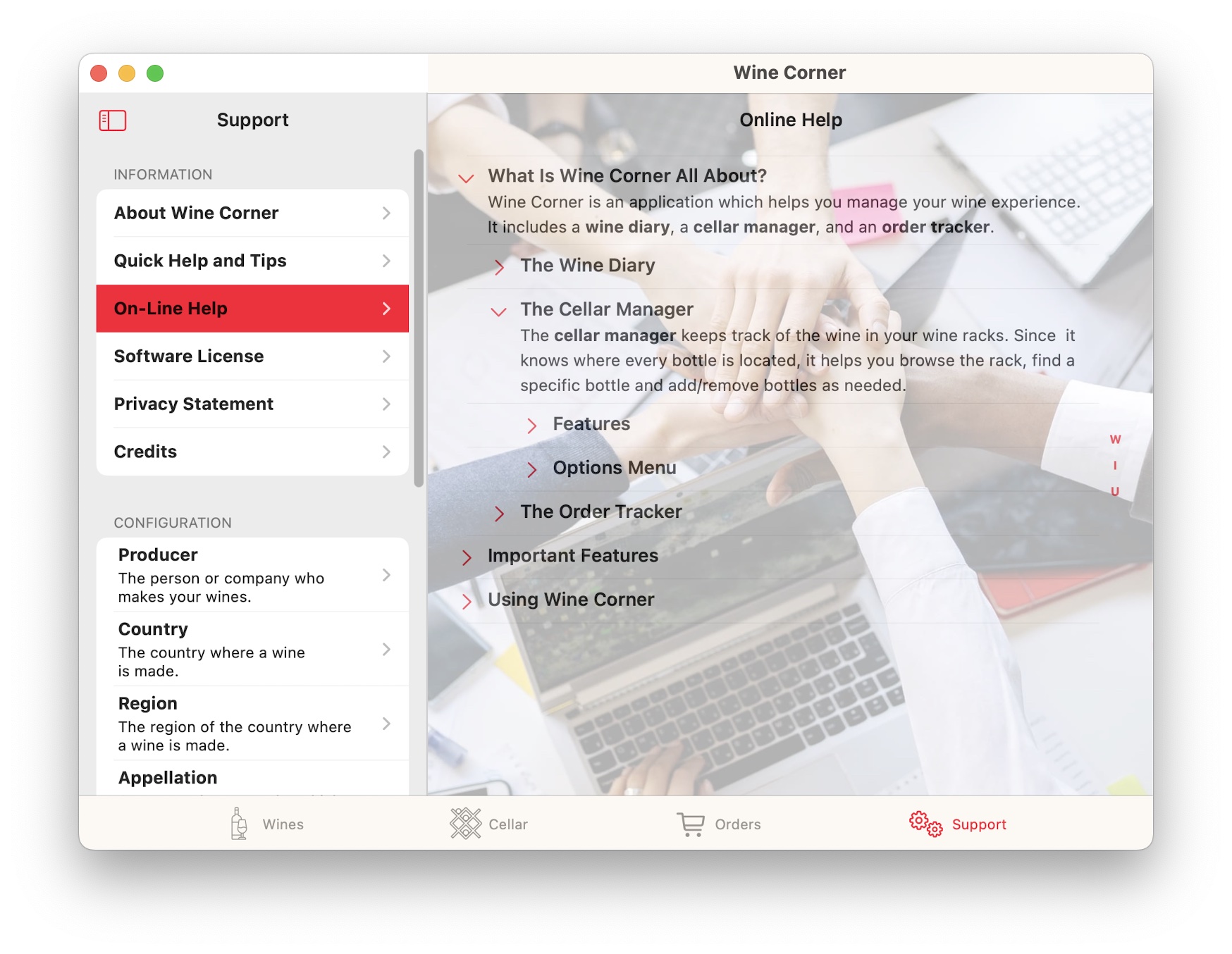 The On-line Help section contains a briefer version of these help pages.
The Software License and Privacy Statement sections contain exactly what you think they do.
The Credits section credits the people (and when appropriate their open-source software packages) which contributed to Wine Corner.
Cofiguration Section
Wine Corner contains lists of terms (some pre-loaded) which are used to enter information by selecting from a list (rather than typing). These lists are editable in the Configuration section.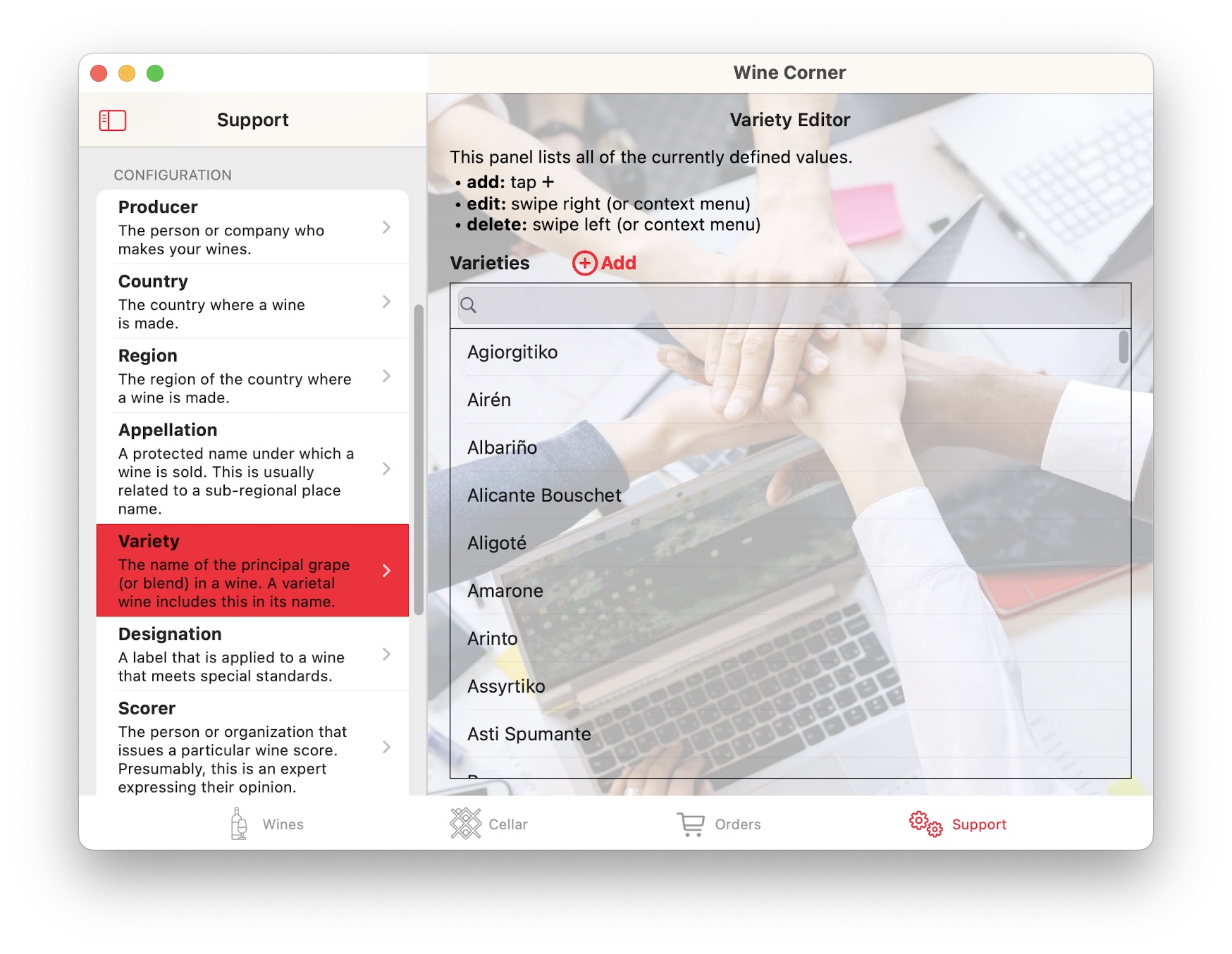 Each term category is represented here. Tap one to display the current list of terms of that type. (For Regions, you must also specify the Country; for Appellations, you must specify both Country and Region.).
Add a new term with the Add button. Swipe right (or select Edit from a context menu) to edit a term. Swipe left (or select Delete from a context menu) to delete a term.
Import/Export Section
Since your data is backed up on your iCloud account, there is ordinarily no need to maintain a separate backup elsewhere. However, if you wish to do so, you may. The features are pretty obvious and self-explanatory.